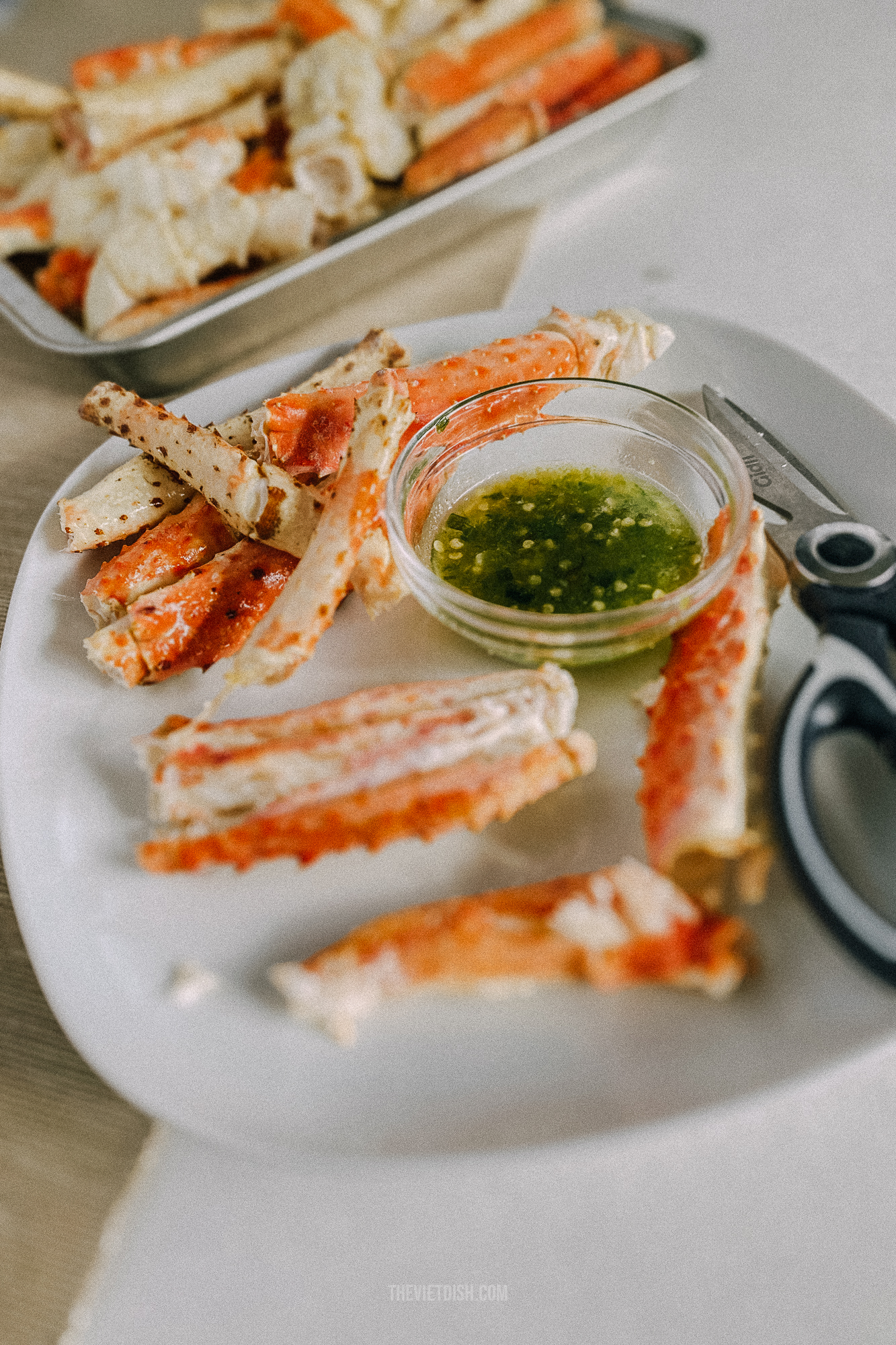 HOW TO MAKE VIETNAMESE DIPPING SAUCE FOR SEAFOOD & STEAMED CHICKEN | NƯỚC CHẤM HẢI SẢN VÀ GÀ HẤP
This dipping sauce was made by my late father to go with most of his seafood dishes. This dipping sauce for seafood goes great with lobsters and crabs. And as a child, I remember loving this dipping sauce paired with steamed chicken as well. But after moving to America and being here for over 30 years, I have actually never made this sauce myself until just recently. Now, there is always a bottle of it in my fridge.
When it comes to Asian sauces, most people will think of Siracha, fish sauce, and even chili garlic sauce. But none of these sauces would taste too great with seafood, unfortunately. Siracha and chili garlic sauce will overcrowd your tastebuds with a spicy taste that can take away from the taste of most seafood, and fish sauce alone can taste too salty for some. This dipping sauce recipe uses fish sauce as the base, but has a few other ingredients to enhance more flavor.
This dipping sauce for seafood (and steamed chicken) is extremely easy to make and only requires six ingredients. You can make smaller batches at a time, or you can make a lot and save for later. Without any added preservatives, this dipping sauce should last a good few months. We keep our jar of this sauce in the refrigerator, but it can also be stored at room temperature as well.
Ingredients
45 ml (3 tbsp) lime juice
15 ml (1 tbsp) fish sauce
45 grams (3 tbsp) sugar
5 grams (1 tsp) salt
4 green Thai chili
2 garlic cloves
Instructions
COOKING—
Add sugar, salt, green chili, and garlic to a mortar and pestle. Bash until the ingredients become paste-like.
Put the paste-like ingredients into a bowl; add fish sauce and lime juice. Stir to mix well and the sauce is done!