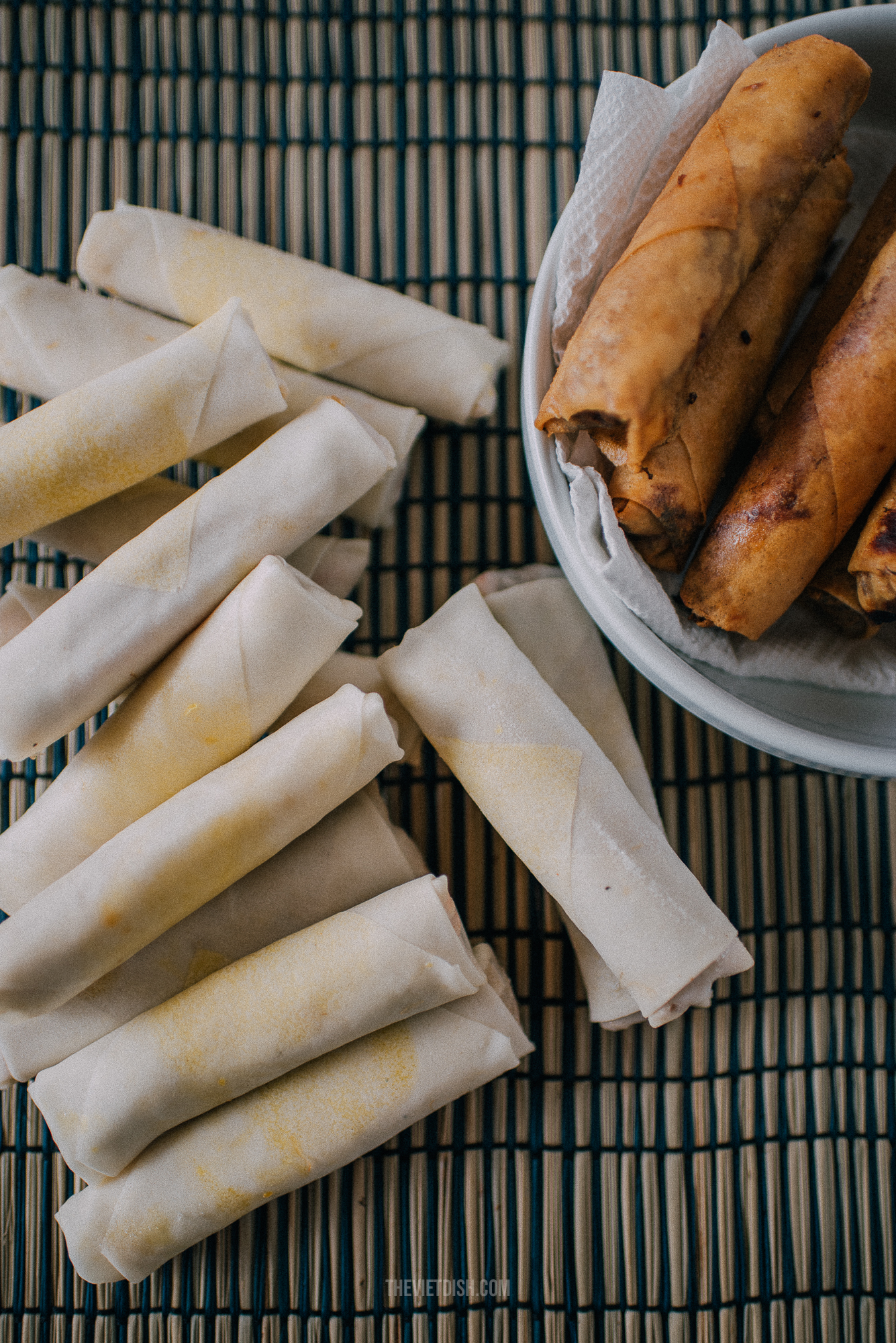 HOW TO FOLD VIETNAMESE FRIED EGG ROLLS
Some might find making egg rolls intimidating due to the presumed complicated folding process, but learning how to fold egg rolls is simpler than most think.
Vietnamese fried egg rolls are popular appetizers, though can also be eaten as a meal by itself if preferred. Egg rolls commonly have fillings made of ground meat and sliced vegetables rolled up in a pastry sheet and then deep-fried. Usually, the pastry sheets you purchase should include folding instructions. But in the case instructions aren't included or are not clear, I've listed the basic steps below.
1. Make sure pastry sheets are thawed.
2. Carefully separate one pastry sheet. Separate each sheet as you go, not all at once, to avoid the sheets from drying. Set the pastry sheet on a cutting board with one point facing towards you.
3. Place approximately 1 full tbsp of filling onto the pastry sheet, center, and towards the bottom near the point. Spread filling out to about 8 cm.
4. Fold/roll the pastry sheet towards the middle.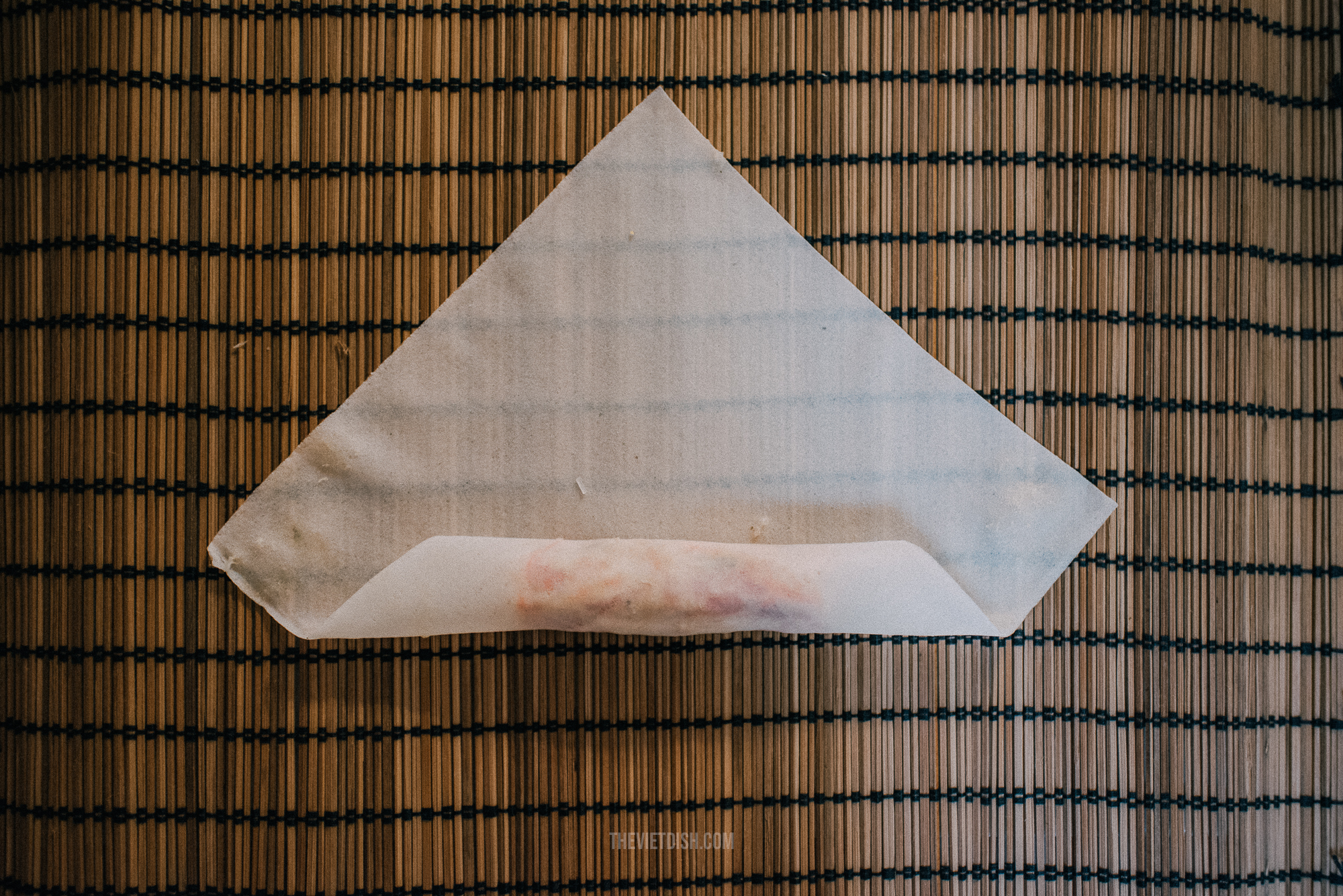 5. Fold the pastry sheet's right point towards the middle.
6. Fold the pastry sheet's left point towards the middle.
7. Continue rolling upwards, stopping right before you close the roll.
8. Before completing the roll, using your finger, spread a bit of egg yolk onto the inside point to help seal the roll closed.
9. Continue until all sheets are rolled. Following my recipe, you should end with 50 rolls.
STORING VIETNAMESE FRIED EGG ROLLS
In our house, fried egg rolls are considered "frozen food." When I make egg rolls, I make in bulk. I make the filling, roll up the rolls, let them sit in the fridge for an hour or so,  and then store them in the freezer in an air-tight ziplock bag. Placing them in the fridge before transferring to the freezer allows the wrapper to harden and helps to hold the rolls' form. Try to lay the rolls as straight as possible in the ziplock bag. They last forever if you store them right. It's a quick and easy appetizer or a small meal for those lazy days. You just have to add oil to a deep fryer pot and put the egg rolls in.